Greatpark Annual Summer BBQ Saturday 27th July mid-afternoon with rounders or similar to follow
Cricket Club
Central to Greatpark is the lovely cricket pitch and pavilion, situated in the middle of an avenue of chestnut trees. We are lucky to be home ground to Churchleigh Cricket Club, a non-league team that plays around 20 matches during the season, on either Saturday or Sunday afternoons. Churchleigh is always keen to hear from new players of any ability – any resident, family member or friends interested in joining / playing for the Club should contact:
Match Secretary, Adam Bicker. Email: adam.bicker@gmail.com Mobile : 07896 688981.
The latest fixture list can be found here, Churchleigh Cricket Club home games are played at Greatpark.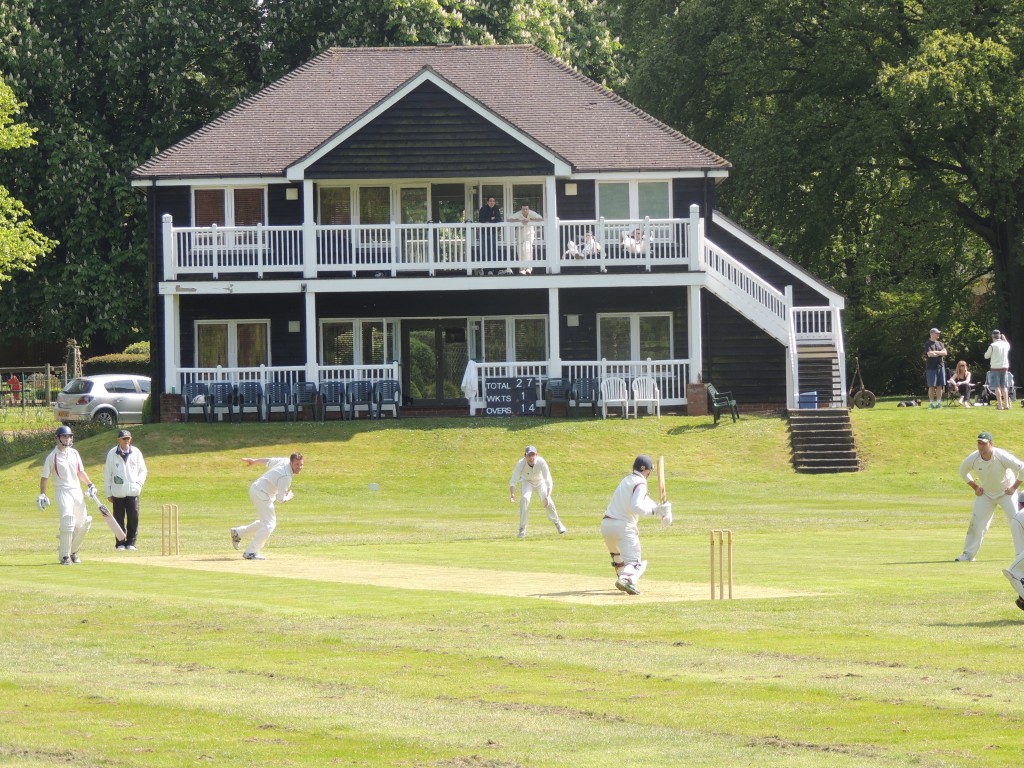 Bowls Club
Warlingham Park Bowls Club is situated in Greatpark on the corner of Parkside Mews.  Founded in 1965, as part of Warlingham Park Hospital, the club has one of the best greens in Surrey and caters for bowlers of all abilities, from juniors to veterans.  Greatpark residents are particularly welcome to join the club, which has an active social programme, as well as offering coaching sessions. The latest fixtures are here.
For more information about how to become a member, contact Andrew Aldam, e mail: signus12@hotmail.co.uk  tel: 01883 624616, or via the website www.warlinghampark.co.uk
Children's Play Area
Situated by the Cricket Pavilion, is a well-equipped children's play area for the under-fives.  It's a great place to amuse the children for a few hours and to meet other mums and dads. This is for the use of residents only.
Coffee mornings
An invitation is extended to all women on Greatpark to attend the Wednesday coffee morning, held in the Pavilion from 11.00am until 12.30pm.  This is an ideal opportunity to meet friends and neighbours for a relaxed and informal chat.  The group enjoys outings and meals out together, as well as celebrating special birthdays.  Greatpark has also joined in the Macmillan 'World's Biggest Coffee Morning' to raise money for charity.  Newcomers to Greatpark are especially welcome and you don't have to attend every week; you can just come along when your diary permits and you can be sure of a warm welcome.
Social events
During the year, a variety of social events are held at the Pavilion to give residents the opportunity to meet up and socialise. These events are also an opportunity to meet members of GPMC board in a relaxed and informal setting, and raise anything that might be concerning you. Future events can be found under the News section of the web site
Tennis Courts
Two tennis courts are situated near the Pavilion. For the use of residents, the courts are accessible by entering a password at the gate.  We do not have a booking system, so residents play on a first come, first served basis.  Players are asked to wear the appropriate footwear. Please note no ball games other than tennis, and dogs are not allowed onto the courts. The passcode for the gate lock is in the residents' area of the website, under Resident Obligations.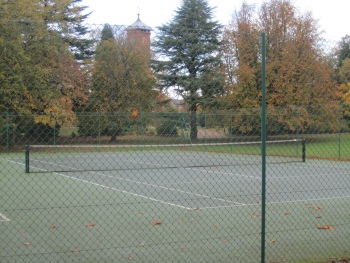 Yoga
Yoga sessions are held in the Pavilion every Thursday, starting at 9.30am until 11am.  Run by Annabel Broom, the hatha yoga sessions are for mixed ability and are friendly and non-competitive.  Sessions can be booked on a term basis, at £45.00 for six consecutive sessions, or you can just turn up on the day and pay £9.00. Contact Annabel for more information on: 0791 778 7768  or via www.annabelyoga.com.